I am just about done penning a Flintloque scenario for Barking Irons Online.  Due to family matters this has taken me a lot longer than the normal four to six hours plus playtest.  But I do hope to have 'Diamonde Jubilees' over to Craig at BIO on Monday for use shortly afterwards.  As normal I do not want to give a lot away as it will spoil the surprise but I can tell you all a little bit about it.
Diamonde Jubliees
A Flintloque Scenario for Two Players or for Solo Play

"The Goblin Queen is celebrating her ascension to the throne of Al-Garvey and her guest Kyng Gorge of Albion, upon visiting her, has given her a gift of diamonds. Now those diamonds are in danger. Can the Blacke Watchit protect two monarchs and the jewels?"

—

'Oh Gorgy porgy these sparklies are most delightful!'

Queen Maria, the ruler of the Goblin lands of Al-Garvey, danced around the knees of the towering Ogre king of Albion. He had only just arrived in the town of Peptiobisimol in the western part of the kingdom after travelling from Lisabone in pursuit of the Queen. Maria had been hard to find and while Gorge was happy to see her she was acting in rather an odd manner and this dancing was quite unseemly for a lady. He gazed down at her and spoke quietly.

'Ma'm I am happy you like the gifts but why are we out here in the remotest country while the court resides in the capital?'

Maria stopped her dancing and beckoned for Gorge to lean down so she could whisper in his ear. The ruler of the biggest Empyre on Valon was not used to having to accommodate others but he agreed with a sigh and began to descend. This took him some time and he ended up sitting on the floor with his regal robes all around him. His dozen or so guards of the famous Blacke Watchit regiment remained impassive but he knew that they would be repeating this spectacle to every other damned Joccian they met. Even sitting he still had to lower his huge head so Maria could whisper to him.

'I just wanted a little private party Gorgy, you know. You, me, the furry ones and Crispin of course. I just love the rubies though. Makes me want to go out in the sun and show them off!'

As she spoke she hopped on to Kyng Gorge's lap and threw her hands about his tree trunk like neck. He tried not to jump away in shock but he could see 'Crispin' the Queen's aged riding dodo shambling towards them as if this was perfectly normal. Two of the Blacke Watchit now had half smiles on their faces but they went back to stony blankness when the Kyng growled at them. He got to his feet with Maria still dangling from his neck.

'They ain't rubies ma'm, them's diamonds. Finest in the worlde for you on this great day. But perhaps a stroll would be in order. I am sure they will sparkle in the sun and these fine soldiers will keep us safe for an hour or two."

The Kyng pulled Maria from his neck and gently placed her upon the old Dodo which grunted under the extra weight. Without a word the Queen dug in her heels and trotted for the chamber door and the sunshine. Kyng Gorge strode after her and then turned to his guards.

"Well don't just stand there. Follow me. Sentinal knows what she will do out there on her own!"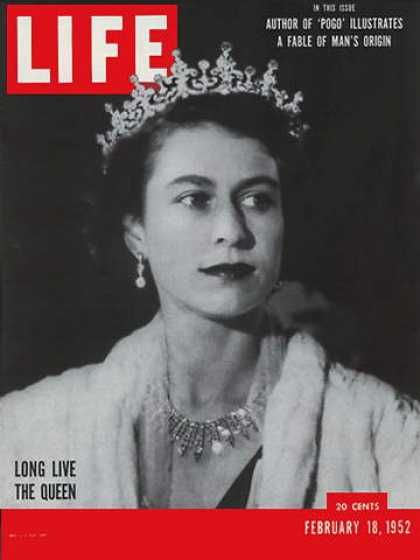 This Flintloque scenario is my little contribution to the celebrations of the whole nation of Great Britain and the Commonwealth to Her Majesty Queen Elizabeth II upon reaching her sixty year milestone as monarch.  An achievement which has only once been equalled before and that was by Queen Victoria.  The Queen is an inspiration and a figure worthy of respect not only due to her station in life but as a person too.
God Bless You Ma'am!
GBS